Businesses must continually adapt their marketing strategies to stay ahead of the curve. One such approach is "business blogging," a powerful tool that can foster significant growth and visibility for your brand. This comprehensive guide will dive into what business blogging entails, its numerous benefits, best practices, common pitfalls to avoid, and tips for long-term success. By the end of this article, you'll understand how effectively leveraging the power of business blogging can transform your brand into an industry leader, ultimately driving conversions and profits.
What is Business Blogging?
Business blogging refers to the practice where companies create content on their blogs as a part of their marketing strategy. These blog posts generally focus on topics related to the company's niche or industry to provide valuable information and insights for current or potential customers.
The purpose of a blog for business is twofold: firstly, it serves as an avenue for companies to share their knowledge and expertise in their domain; secondly, it plays a vital role in search engine optimization (SEO), drawing organic traffic when written following SEO standards.
By consistently generating high-quality content, businesses stand out as thought leaders while establishing trust with their target audience. In turn, this promotes customer engagement, loyalty, and conversion. As more companies realize the benefits of business blogging, they adopt this crucial digital marketing tactic to enhance overall growth.
What does a business blog do?
A business blog serves various purposes that can lead to a company's growth and success. Businesses can achieve multiple objectives by publishing regular, informative, and engaging content on industry-related topics.
Educate readers about products and services: One core function of a business blog is to educate customers about the company's offerings. This could involve providing insights into your products or services' work, offering detailed guides on their usage, or addressing common concerns, issues, and misconceptions.
Attract organic traffic: Featuring high-quality content rich in relevant keywords boosts your website's search engine ranking. Consequently, this makes it more likely for potential customers to discover your website via organic search queries. Blogging in the business allows you to position yourself as an authority within your niche by sharing valuable information with your audience.
Build trust and credibility: Producing valuable content showcases subject matter expertise and thought leadership within the industry. That level of knowledge helps build trust and credibility with potential clients or customers seeking expert advice related to their professional needs.
Generate leads: A well-crafted call-to-action (CTA) embedded within engaging blog posts can encourage readers to take specific actions, such as signing up for newsletters or purchasing products/services after reading valuable information about their problems.
Increase engagement: Blogs create opportunities for interaction between businesses and customers through comments sections where questions are addressed with further clarifications about topics discussed on the platform- thereby nurturing relationships along the way.
Support marketing efforts: Business blogging assists other marketing channels, such as social media promotion, by providing share-worthy content that can help increase brand recognition while also driving additional site traffic from online networks interested in reading-what companies have to say regarding trends affecting particular sectors at large overall.
A business blog is a powerful tool for enhancing online visibility, building authority, generating leads, and positioning your brand as an industry leader. By leveraging effective business blogging strategies, organizations of all sizes can achieve their objectives and maximize success in today's highly competitive digital landscape.
Benefits of Business Blogs
Business blogging offers a wide array of benefits for companies. By leveraging the power of blogs, businesses can effectively engage with their target audience while gaining a competitive edge in the marketplace. In this section, we will delve into seven key advantages that companies can enjoy through blogging:
Increase website traffic
One of the most sought-after benefits of business blogging is increased website traffic. Creating high-quality blog content regularly and sharing it on social media platforms entices readers to visit your site. As users read and share your blogs among their network, you can experience a surge in organic traffic to your website.
Drive conversions and profits
With more people visiting your website due to engaging blog content, there's an increased probability of converting visitors into customers. Your informative posts help potential clients understand the value proposition offered by your products or services, which may encourage them to purchase. Thus, business blogging leads not only to higher conversion rates but also to boost profitability.
Become an industry leader
Blogging allows you to showcase your knowledge and expertise within your niche market. By publishing educational and insightful articles, you position yourself as an authority figure in the eyes of potential clients and competitors. Gaining recognition as an industry expert translates into building trust with current and prospective customers.
Educate consumers about your business
Educational blog posts are perfect tools to inform consumers about various aspects of your company. Ensure that you provide comprehensive information on topics related to your products or services so that readers understand how they stand to benefit from doing business with you.
Promote your brand "for free"
Blogging is a cost-effective way for small- and medium-sized businesses (SMEs) to build brand awareness without breaking the bank. Through consistently publishing valuable content, SMEs can gain visibility online organically—reinforcing their brand message without spending vast amounts on paid marketing campaigns.
Nurture the relationship between you and your customers
Creating a successful blog involves actively engaging with readers in the comments section. This fosters an open dialogue between you and your audience, ultimately building trust and loyalty. By nurturing these relationships, your readers are more likely to remember your brand when purchasing.
Boost brand awareness and loyalty
When you update your business blog consistently with high-quality content that offers value to its readers, you create opportunities for blog visitors to convert into loyal customers. Engaged followers begin associating your brand with reliable information, which leads to increased customer acquisition and retention rates.
Steps for Creating a Business Blogging Strategy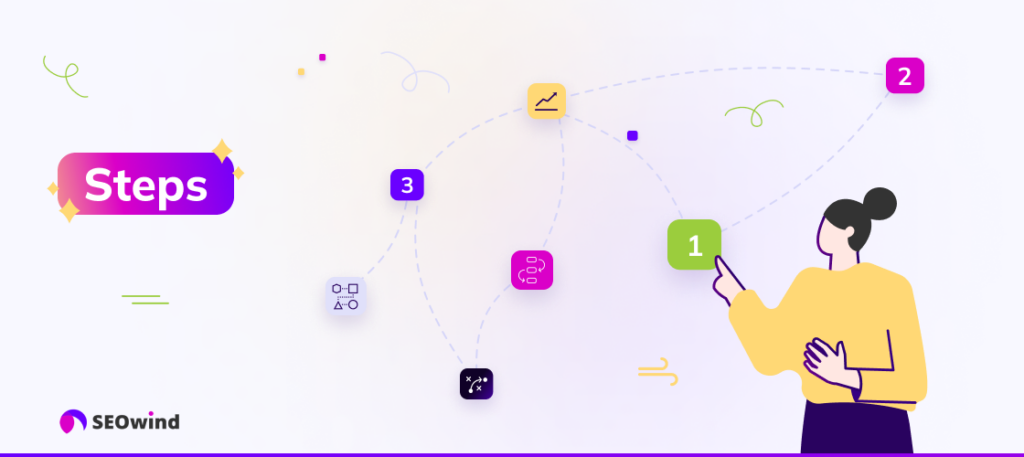 A well-crafted business blogging strategy is essential for success in this competitive digital landscape. Following the steps outlined below, you can establish a strong foundation for your company blog and reap the benefits of increased website traffic, engaged readership, and improved brand awareness.
Set Measurable Goals
First and foremost, it's crucial to set clear and measurable goals for your business blog. These objectives will help guide your strategy and provide benchmarks for measuring progress. Some common goals might include:
Growing organic website traffic
Increasing social media shares and engagement
Generating leads or customer inquiries
Boosting email newsletter sign-ups
Positioning your company as an industry expert
By establishing specific targets, it will be easier to evaluate the effectiveness of your blogging efforts and make data-driven decisions about how to improve them moving forward.
Determine the Focus of Your Blog
Next, identify a core focus or niche that aligns with your target audience's interests and your company's expertise. This specialized subject matter should offer helpful insights, address common pain points, or share valuable knowledge within your industry.
Consider factors such as:
The unique value proposition of your products or services
Your current customers' demographics, preferences, and challenges
Relevant market trends or emerging developments in your sector
Selecting a fitting focus will ensure you create engaging content that attracts a loyal readership while showcasing your genuine expertise.
Create Unique, High-Quality Content
To effectively capture attention amidst countless online competitors, constantly strive to generate unique content explicitly crafted for reader comprehension and satisfaction. Consider experimenting with different formats like listicles, case studies, research-based articles, or video embeds to cater to various learning preferences.
In addition — whenever feasible — incorporate credible sources like studies conducted by respected organizations or experts to cement the accuracy and trustworthiness of each piece.
Optimize Blogs Using SEO
Utilize search engine optimization (SEO) techniques to enhance your blog's visibility, rank higher in organic search results, and capture increased traffic. Some fundamental strategies include:
Targeting relevant keywords through tools like Google Keyword Planner or Ubersuggest
Crafting compelling meta titles, descriptions, and header tags
Building high-quality internal and external links to establish authority
Incorporating images featuring descriptive alt text for improved accessibility
By optimizing your content, you'll boost the likelihood of potential customers discovering — and subsequently engaging with — your blog.
Answer Frequently Asked Questions
Consistently address questions from potential clients, customers, or readers passing through your domain. This approach illustrates responsiveness to reader concerns and demonstrates a genuine commitment to providing valuable solutions.
To discern common inquiries or issues, explore methods such as:
Monitoring social media conversations about specific topics related to your niche
Conducting surveys among your current clientele
Reviewing customer support queries for recurring themes
Remember: by being resourceful in this arena, you can create genuinely helpful content that initiates trust between you and prospective patrons.
Write for Your Audience
Lastly, yet importantly, always write with your target audience in mind. For example:
Use an appropriate tone and complexity level suited to readers' backgrounds
Prioritize topics that resonate most profoundly among them
Craft catchy headlines capable of captivating their attention instantly
In other words: put yourself in their shoes when creating content for each blog post. By truly understanding their preferences and challenges, you'll
7 Tips for Business Blogging
Blogging for business is a highly effective way to promote your brand, attract new customers, and nurture relationships with existing ones. To fully capitalize on the power of business blogging, it's essential to follow established best practices to help you create, maintain, and promote content that resonates with your target audience. This section discusses four crucial actions you should incorporate into your blogging strategy to ensure maximum impact.
1. Be Consistent with Blog Posts
A crucial element of successful business blogging is consistency. Regularly publishing high-quality blog posts demonstrates your commitment to providing value to readers and helps build trust and credibility with search engines like Google. To make the most of this practice:
Set a posting schedule: Determine how often you can commit to publishing new content on your business blog based on available resources and existing workload.
Plan post topics in advance: By brainstorming ideas, you'll ensure that you always have fresh content to publish and make it easier to maintain your posting schedule.
Use an editorial calendar: An editorial calendar assists in organizing blog projects, allocating resources effectively, and keeping track of posting deadlines.
2. Focus on Quality Over Quantity
While consistent updating is pivotal to an effective business blogging strategy, quality should never be sacrificed for quantity when writing content for businesses:
Allocate time for research: Prioritize thorough investigation into each topic covered in your blog, resulting in content that is accurate, credible, and reflective of your industry expertise.
Pay attention to editorial standards: Proofreading each post for grammatical errors and stylistic consistency is essential – it conveys professionalism and attention to detail within your organization.
Provide valuable insights: Strive to offer meaningful advice, and use case studies or firsthand knowledge that readers may not encounter elsewhere. Your content will resonate more with the audience when it addresses their pain points or provides solutions they had yet to consider previously.
3. Engage with Readers in the Comments Section
Engaging customers through conversation is one of the primary purposes of a blog for business. So wholly embrace it by fostering dialogue on your platform:
Monitor comments closely: Ensure relevant questions or concerns are noticed. Timely responses prove that you value customer feedback and take their opinions seriously.
Encourage discussion: Pose open-ended questions in your blog posts and urge readers to share their thoughts or experiences in the comments section.
Actively participate in conversations: Offer additional insights or provide helpful links where appropriate – this humanizes your brand and establishes rapport with clients and potential customers.
4. Refresh existing content
One vital aspect of maintaining a high-quality business blog is regularly revisiting and updating previous posts. This serves several purposes:
Ensure accuracy: Ensure all facts presented are up-to-date so as not to mislead your readers inadvertently.
Maintain relevance: Keep your content fresh and engaging by showcasing current industry trends and incorporating recent developments.
Boost SEO rankings: Search engines tend to favor updated content, which can result in higher visibility for relevant keywords associated with your brand.
Remember always to analyze any changes in engagement once updates have been made to gauge their effectiveness.
5. Invest in high-quality blogging tools
Quality content production is heavily enhanced by utilizing appropriate resources and tools. Investing in such assets will undoubtedly prove beneficial when writing business blogs. Here are some recommendations:
Seek continuous improvement by researching emerging tools to enhance digital storytelling within your industry niche.
6. Partner with influencers or brands for guest blogging
Collaboration is a powerful method for enhancing the reach and impact of your business blog. Guest blogging with influential partners increases visibility and adds substantial credibility to published content.
Approach influencers within your industry, offering them opportunities to contribute guest posts on relevant topics.
Consider cross-promoting other businesses by featuring product reviews or endorsements in exchange for backlinks or audience exposure.
Be strategic when selecting collaborators by aligning yourself with brands that command similar audience demographics while maintaining authenticity in partnerships.
7. Promote your blog on social media
Maximizing the influence of your business blog necessitates promotion across various social media platforms. Effective use of this promotional channel can yield considerable benefits:
Enhanced reach: Share blog posts across Facebook, Twitter, LinkedIn, or Instagram profiles and amplify visibility to diverse audiences.
Increased engagement: Utilize engaging blog post captions and attention-grabbing visuals to encourage likes, comments, shares, and clicks.
Boosted credibility: Leverage social proof via testimonials or positive user-generated content to underscore your authority within the industry.
Regularly review insights from each platform's analytics dashboard with Google Analytics tracking data for continued optimization of social media promotion strategies.
Common Mistakes to Avoid When Blogging for Business
Business blogging can be a potent marketing tool for any company. However, it has pitfalls. Avoid common mistakes that many businesses make.
Not setting measurable goals
One widespread mistake in business blogging is neglecting to set specific, measurable goals. With clearly defined objectives, you can gauge your efforts' success and identify improvement areas.
To avoid this pitfall:
Identify clear and achievable goals for your blog, such as increasing website traffic by a certain percentage or generating a specific number of leads.
Track relevant metrics (e.g., page views, conversion rates) using analytics tools.
Regularly evaluate and adjust your strategy based on the data you collect.
Failing to create original content
Creating unique, valuable content is paramount when it comes to business blogging. Readers are interested in information other than the information they can find elsewhere. Plus, search engines favor websites with high-quality and original content.
To sidestep this mistake:
Constantly research advancements and news within your industry to create fresh material.
Develop a unique voice or perspective that sets your blog apart from others.
Supplement text-based content with other formats like infographics or videos embedded within posts.
Not optimizing blog posts for SEO
Search engine optimization (SEO) is essential in driving organic traffic to your blog and ensuring that readers can easily find it when searching for topics related to your industry. Neglecting SEO can significantly limit the visibility of your blog posts.
To circumvent this error:
Research target keywords relevant to each blog post and organically include them throughout the text—ideally in headings and subheadings, image alt tags, meta descriptions, etc.
Create reader-friendly URLs that clearly describe each post's topic.
Ensure your site complies with technical SEO standards, such as having a responsive design, improving website speed, and using HTTPS.
Not promoting blog posts on social media channels
Lastly, not actively promoting your own blog content is a common mistake among businesses. Creating unique content doesn't guarantee readership. You must proactively share it with potential audiences to drive traffic.
To overcome this challenge:
Share every new blog post across the company's social media profiles, including Facebook, Twitter, LinkedIn, and other relevant platforms.
Consider running sponsored or promoted posts to reach an even wider audience.
Engage with industry influencers who may be interested in sharing your content—collaborating on guest posts can also provide valuable backlinks and further exposure for both parties involved.
By avoiding these pitfalls when business blogging, you'll put yourself in a much stronger position for success. Remember that consistency and quality are key components of a solid business blogging strategy; don't shy away from investing time and energy into refining your approach over time.
How to Monetize Your Business Blog
A well-developed business blog can generate income not only for your primary venture but also through indirect channels. Monetization of your business blog should be a key consideration in its overall strategy. By understanding and implementing effective methods – such as affiliate marketing, selling digital products, and sponsored posts – you will be able to maximize the revenue potential of your business blog.
Affiliate Marketing
One popular method to monetize blogs in business is through affiliate marketing. This involves partnering with companies whose products or services are relevant to your target audience:
Sign up for an affiliate program offered by a company you trust.
Promote their products or services on your blog.
Earn a commission every time visitors purchase through your unique referral link.
To successfully implement this strategy, focus on promoting high-quality products that complement your content and align with the interests of your readership. A genuine recommendation backed by informative content can help establish trust between you and your audience while driving sales for both parties involved.
Selling Digital Products
Another promising avenue for monetizing your business blogging efforts is by creating and selling digital products tailored specifically to address the needs of your ideal customer profile:
Identify gaps in currently available offerings within your niche.
Develop digital products like e-books, online courses, webinars, or other resources to fill these gaps.
Market and sell these offerings directly from your blog or other platforms where customers might find them helpful.
Doing so allows you to establish yourself as an industry authority while generating additional revenue streams outside core business operations at minimal overhead costs.
Sponsored Posts
Lastly, sponsored posts provide a viable opportunity for businesses looking to use a blog for monetizing purposes while engaging with industry partners:
Partner with brands that offer complementary goods or services.
Create original content featuring their product(s) organically promoted within the post.
Reach a mutual agreement on payment in exchange for sharing these sponsored posts on your blog.
Be transparent about sponsored content by clearly labeling them and featuring products that fit seamlessly into your existing content theme.
Blogging for business provides several monetization pathways to bolster company revenue when executed correctly. By leveraging powerful strategies like affiliate marketing, selling digital products, and securing sponsored post partnerships, you can maximize the profit potential of your business blog alongside its primary role in meeting strategic goals. As always, focus on quality content to genuinely add value for your readers and ensure long-term success.